Kevin B. Riché, MD
Board Certified Orthopaedic Surgeon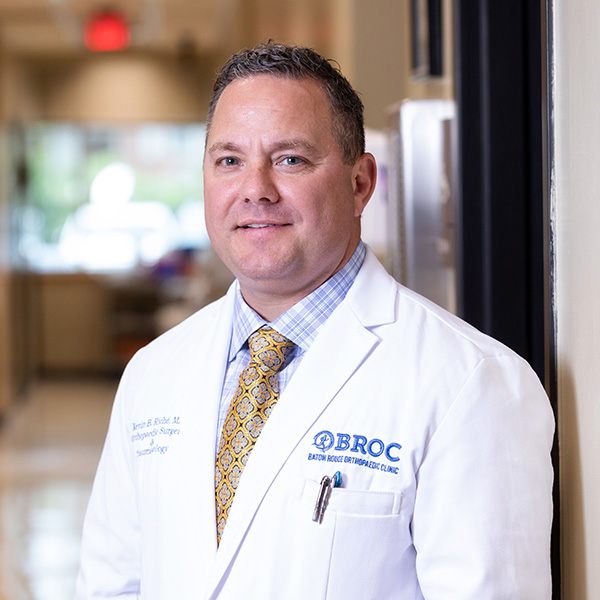 As a native of Baton Rouge, Dr. Kevin B. Riché is happy to serve the community in which he was raised. After receiving his fellowship training at Harvard Medical School, he came back to his roots to bring Harvard-level expertise to Baton Rouge.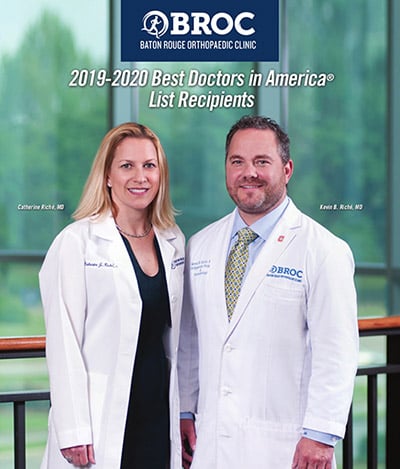 Dr. Riché and Baton Rouge Orthopaedic Clinic strive to treat all patients with compassion and respect. Our goal is to treat each patient as an individual and address any concerns you may have. Dr. Riché understands that medical treatment can be a stressful process for patients, and will always take the time to fully explain your condition and treatment options.
Dr. Kevin B. Riché specializes in orthopaedic trauma and fracture care, as well as hip and knee replacement. Along with the treatment of immediate or chronic problems, Dr. Riché and his team utilize superior techniques to help prevent future difficulties.
We are pleased to have you as a patient. If you have any questions, always feel free to contact our office and our trained staff will assist you in any way possible.
Our Specialties
Orthopaedic Trauma
Fractures